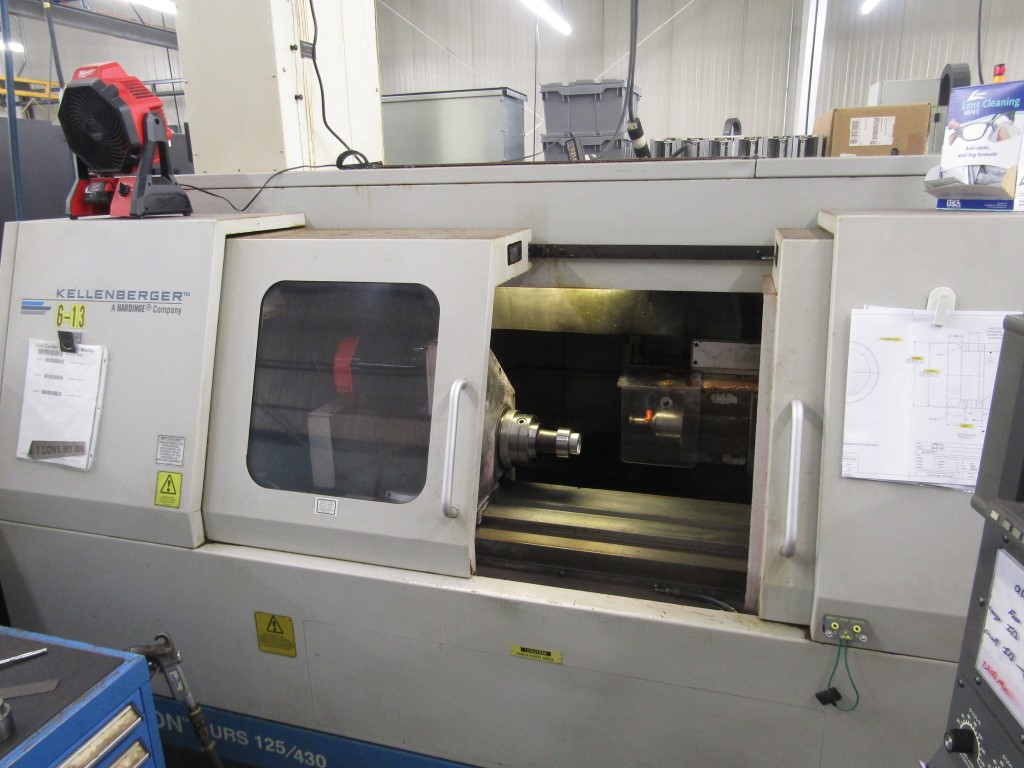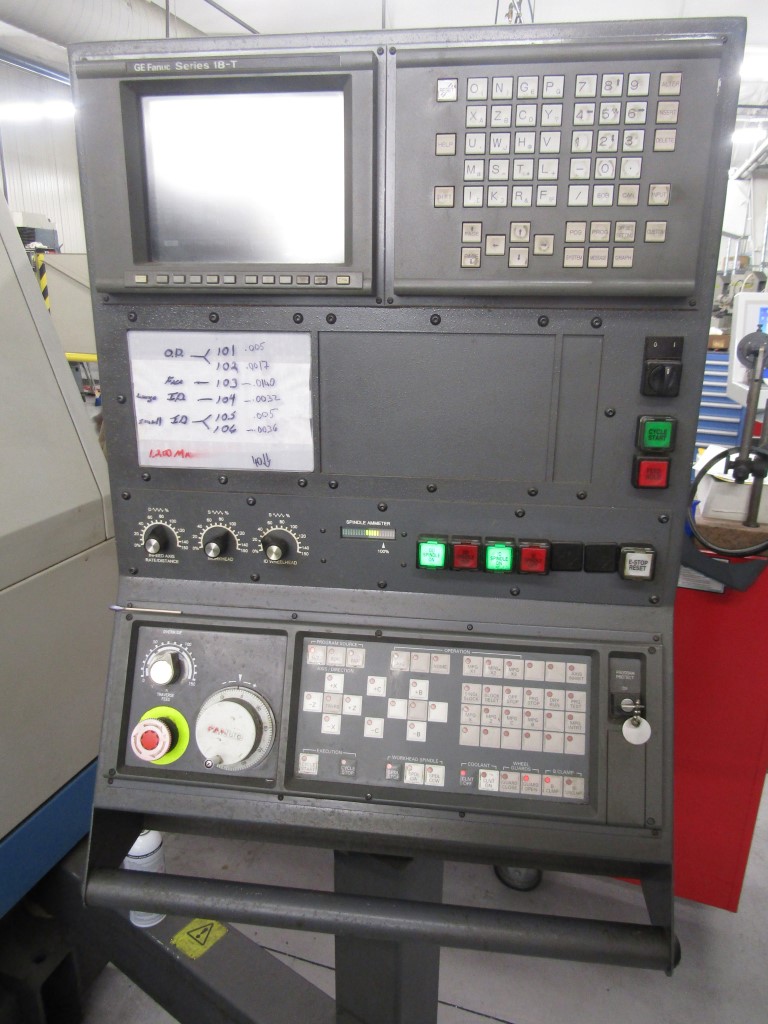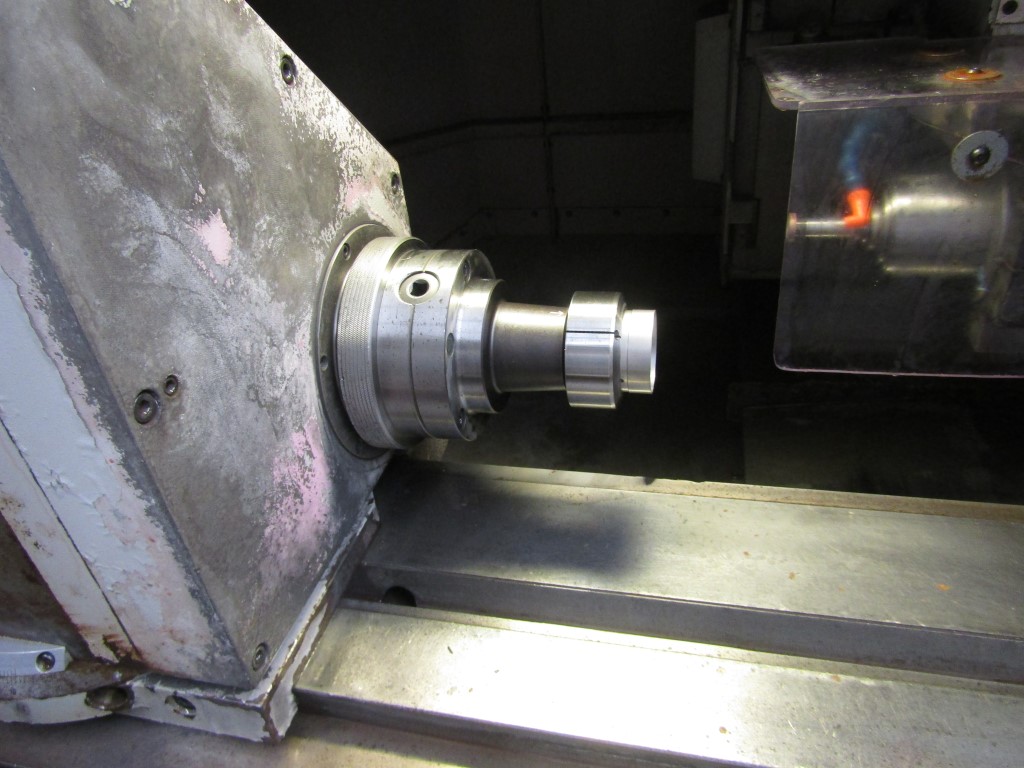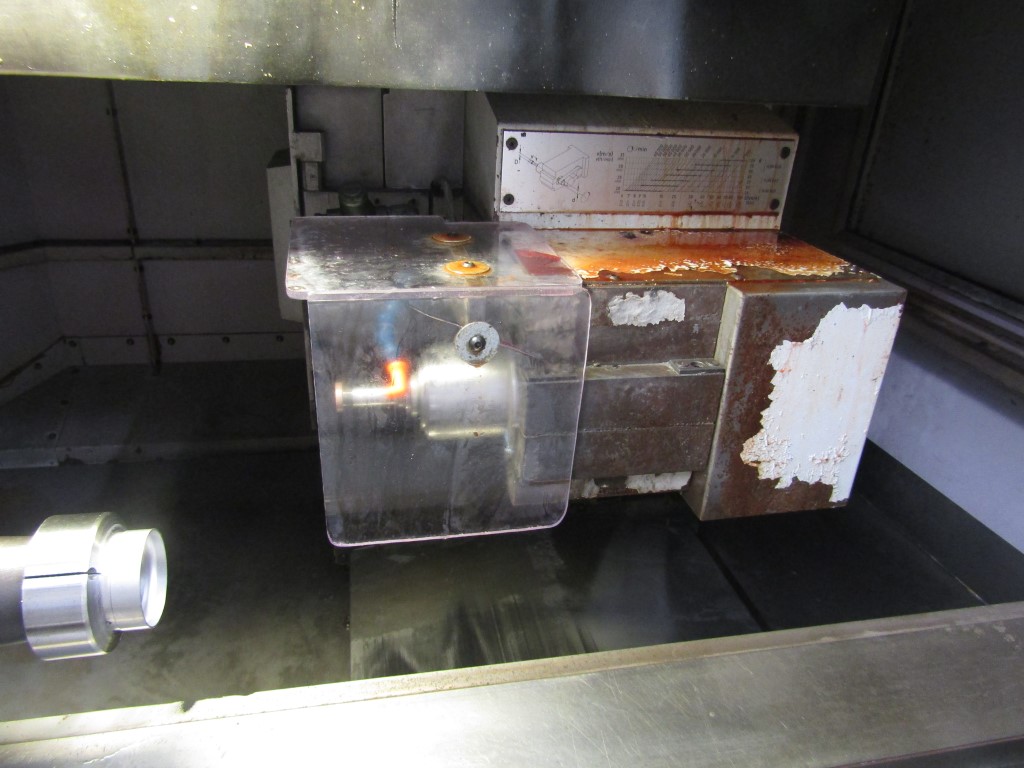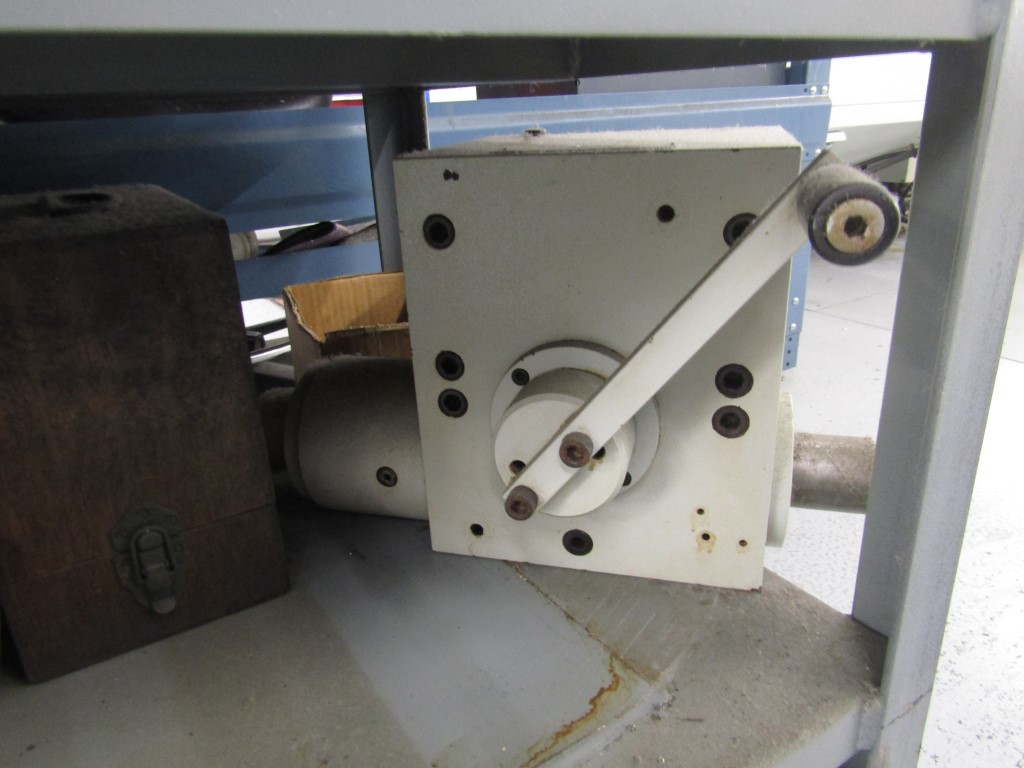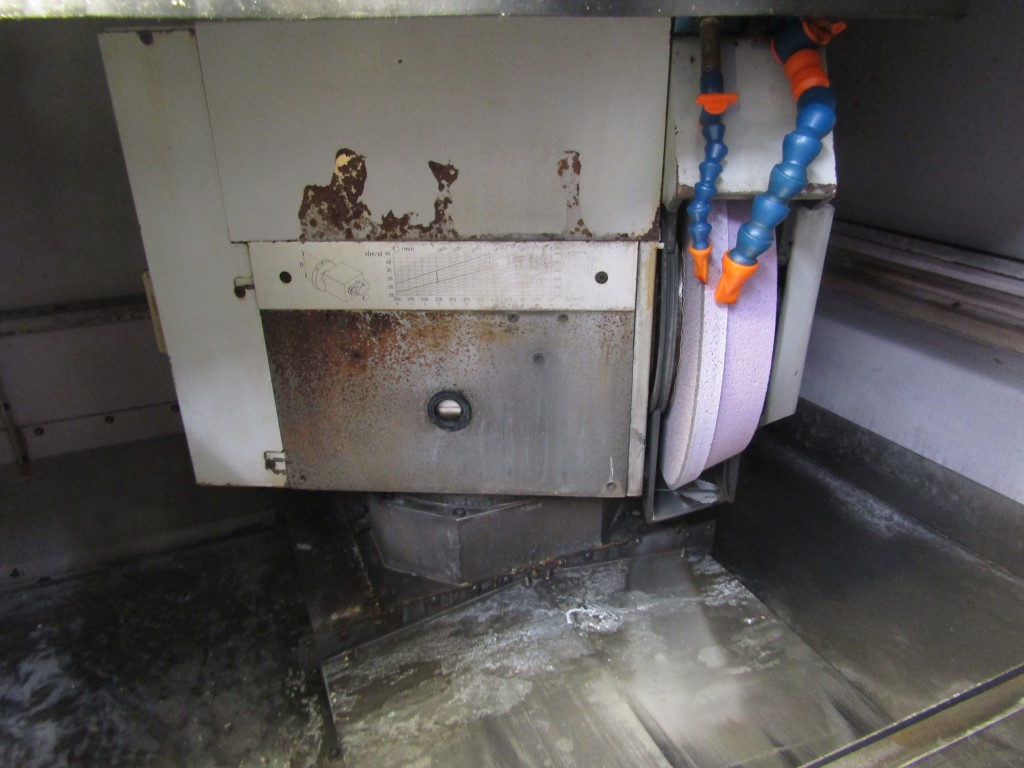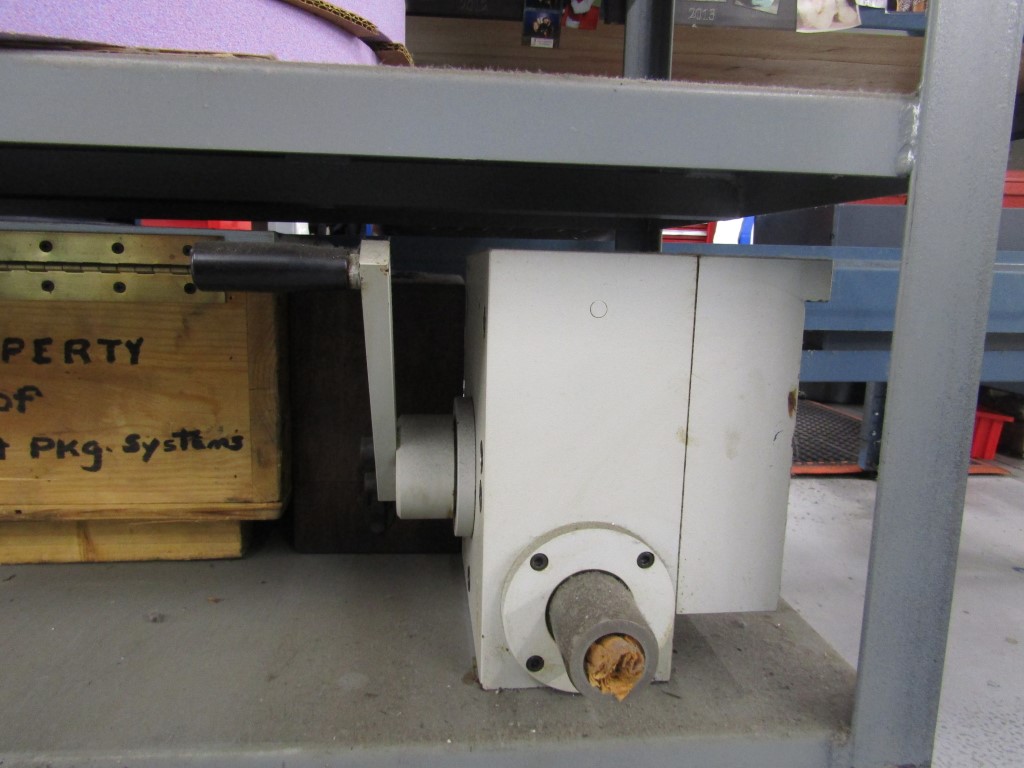 Kellenberger KEL-VISION URS 125 X 430 CNC ANGLE HEAD CYLINDRICAL GRINDER
Price on Request
Make:

Kellenberger
Model:

KEL-VISION URS 125 X 430
Year:

1999
Ref #:

159570
Or call us for a quote at (973) 497-7500 or send us an email at grinders@machineryvalues.com
---
Kellenberger
Model: KEL-VISION URS 125 X 430 New: 1999
Fanuc 18TB Control
Specifications:
Distance between centers: 30"
Maximum grinding length: 17"
Maximum work piece diameter: 9.8"
Maximum weight of work piece (between centers): 220 lbs
Maximum weight of work piece (chuck work): 74 lbs
Maximum travel X Axis (infeed): 12.6"
Maximum travel Z Axis (longitudinal): 25.6"
Grinding wheel dimensions: 16 X 2.5 X 5
Wheel Head: 10 HP
Grinding Wheel Speed: 6890 SFPM
Work Head speed: 8-800 RPM
Spindle Nose Taper: NO 5 MT
Spindle Bore: 1.5"
Work Head Micro Adjustment: +/- 60 degrees
Tailstock taper: NO 4 MT
Quill travel: 1.97"
Space Required: 98" long X 79" wide
Weight Approximate Weight: 10,360 Lbs
Equipped With:
Fanuc 18TB Control - G code W/graphic support
Automatic one degree indexing, 16" universal OD wheel head on right
belt driven ID spindle, tail stock, filtration system, vibration
damping and leveling bases and all available manuals. Three belt driven ID
spindles 10,000-40,000-60,000 rpm will also be included.
Comments:
Precision CNC Universal grinder for OD, Face and ID grinding, recently
recalibrated by Hardinge/Kellenberger service technicians. The Machine is
being sold to make room for a larger capacity model. The machine is in
excellent mechanical and cosmetic condition.
The seller cannot load - a rigger will be needed
Under power for inspection in New Hampshire
---
DISCLAIMER: The information presented in the write ups and the photographic representations of the equipment are believed to be accurate at the time the pages are created. The information presented on the web site should not be used for formal quotation. Price and information presented in the write ups on the web site are subject to change without notice. Machinery Values claims no responsibility for inaccuracies of the information presented on the pages of this website. Please contact one of our sales representatives if you require more information or a current formal quotation.
Similar Machines
CNC ANGLE HEAD CYLINDRICAL GRINDER
Erwin Junker BUAJ 31 CNC, FANUC OGC, CNC, IN-PROCESS GAGING,
Ref #:

160096
View details
CNC ANGLE HEAD CYLINDRICAL GRINDER
Toyoda GL5A-63II, REBUILT WORKHEAD /TAILSTOCK BY OEM 2019
Ref #:

159419
View details
We're here to help
Looking for a specific machine?
Address
401 Supor Blvd.
Harrison, NJ 07029
Phone
Voice: (973) 497-7500
Fax: (973) 497-7501
Email
sales@machineryvalues.com
Address 401 Supor Blvd.
Harrison, NJ 07029
Subscribe to Receive our Most up to Date Machinery Listings
For our latest machines and inventory, sign up to receive our weekly email to be first to bid on a machine.