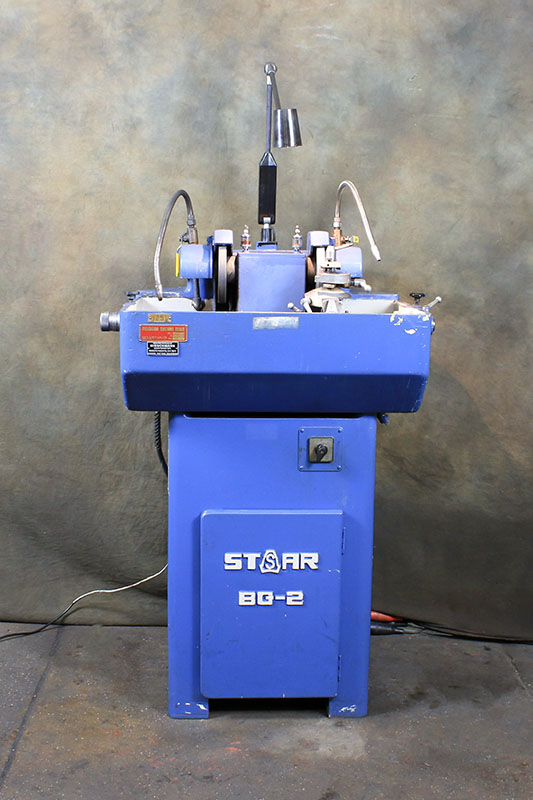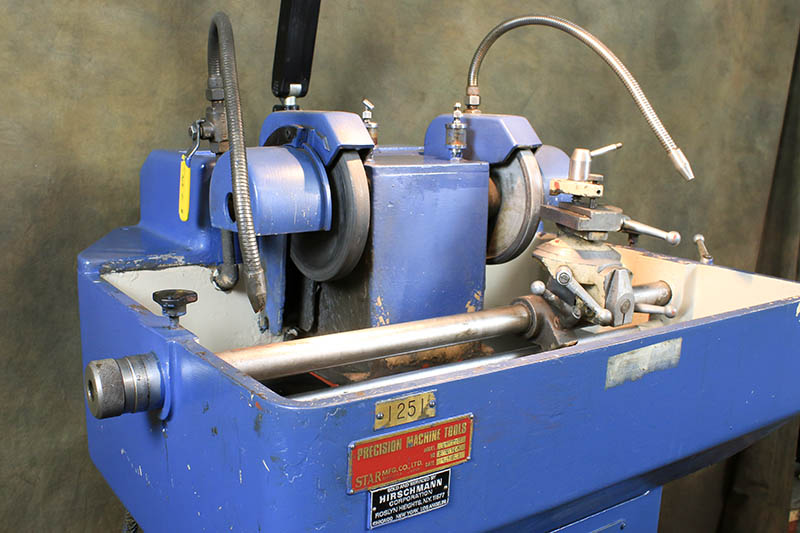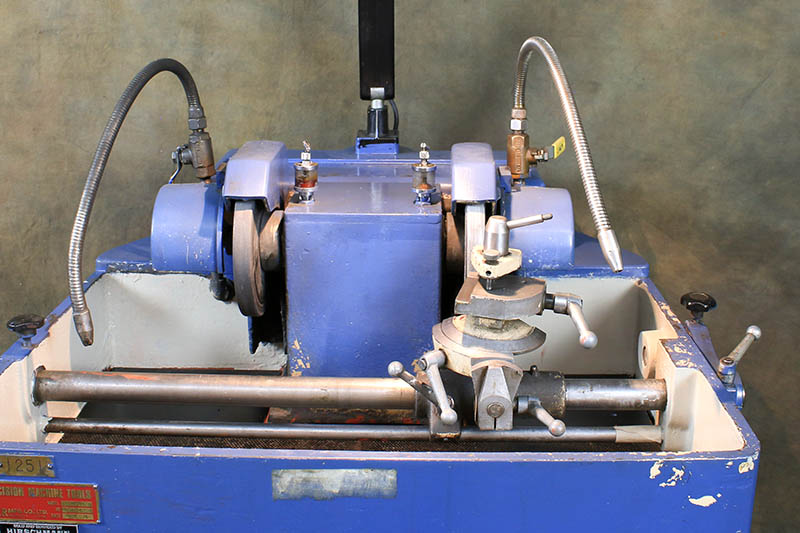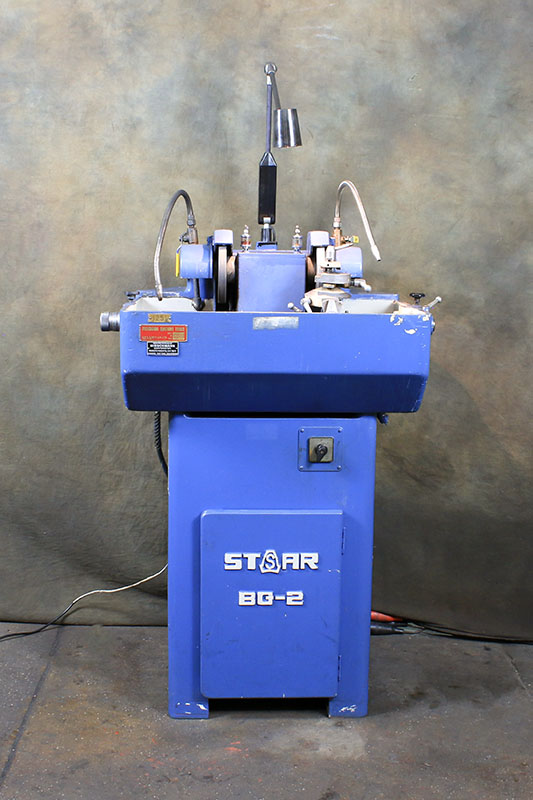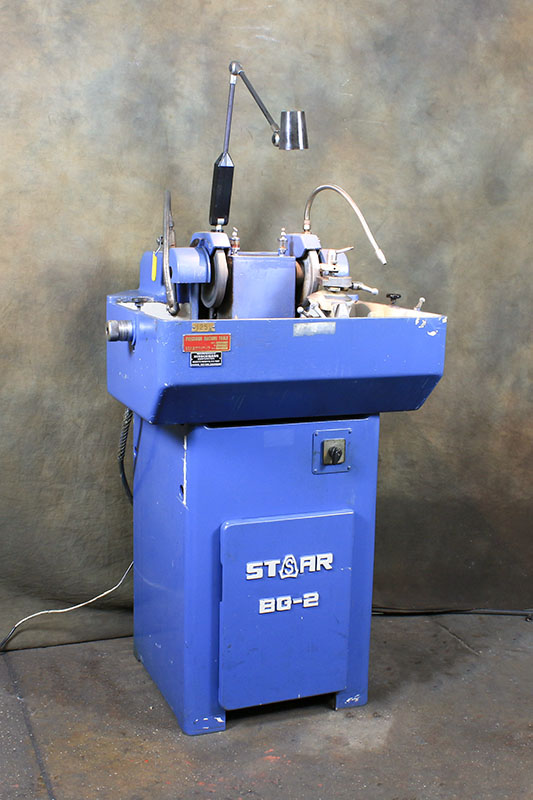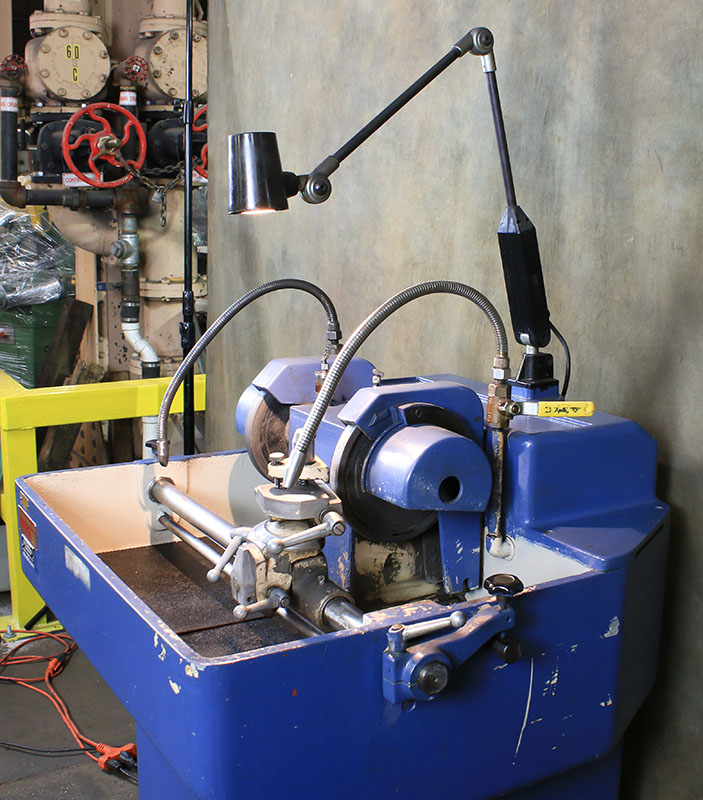 ---
Watch Video:
Star BG-2, NEW 1983, CARBIDE GRINDERS
Price on Request
Make:

Star
Model:

BG-2, NEW 1983,
Year:

1983
Ref #:

155730
Or call us for a quote at (973) 497-7500 or send us an email at grinders@machineryvalues.com
---
STAR (MADE IN JAPAN) PRECISION CARBIDE TOOL GRINDING & LAPPING MACHINE
** SIMILAR TO AN AGATHON MODEL 175-DIA **
MODEL: BG-2 S/N: 830105 NEW: 1983
WHEEL SIZE .......... 7"DIA. X 1- 1/4"BORE X 1"WIDTH
SWIVELLING ANGLE OF TOOLHOLDERS:
HORIZONTAL PLANE .......... 90 DEG. (RIGHT& LEFT)
VERTICAL PLANE ............ 32 DEG. (RIGHT& LEFT)
FRONT& BACK .............. 45 DEG.
SHANK SIZE OF TOOLS ........ 7/8" SQUARE
INFEED STROKE .............. 5/8"
SPINDLE MOTOR .............. 0.4 KW
COOLANT MOTOR .............. 0.6 KW
FLOOR SPACE ................ 30" X 30" X 47"H
APPROX. WEIGHT ............. 880 LBS.
EQUIPPED WITH:
SWIVELLING UNIVERSAL TOOL FIXTURE
COOLANT
CURRENTLY WIRED FOR 3/60/220 OR 440 VOLTS
"The BG-2 offers an ideal solution for the requirements of producing
a large variety of carbide single point turning tools, as well
as their maintenance by resharpening.
Diamond-double-side rough and finish grinding and lapping wheels
eliminate re-clamping of tools.
Direct and accurate reading of angular setting facilitates extremely
precise adjustment of tool holder to cutting angle.
Micrometer infeed, combined with a sensitive reciprocating motion
of the tool procedure perfect cutting faces and edges, while
providing for long life of grinding and lapping wheels.
ALSO AVAILABLE FOR PURCHASE TO USE WITH THIS MACHINE:
STAR MODEL ST-015 SMALL CUTTER GRINDING ATTACHMENT
WITH (25) SCHAUBLIN COLLETS. THIS ITEM IS OUR REF. NO. 158363
PARTS & SERVICE AVAILABLE FOR THIS MACHINE FROM THE OEM'S
REP. IN THE USA
** EXCELLENT CONDITION & APPEARANCE **
** INSPECT UNDER POWER IN OUR HARRISON, NJ WAREHOUSE **
---
DISCLAIMER: The information presented in the write ups and the photographic representations of the equipment are believed to be accurate at the time the pages are created. The information presented on the web site should not be used for formal quotation. Price and information presented in the write ups on the web site are subject to change without notice. Machinery Values claims no responsibility for inaccuracies of the information presented on the pages of this website. Please contact one of our sales representatives if you require more information or a current formal quotation.
Similar Machines
CARBIDE GRINDERS
Agathon 175-A, MADE IN SWITZERLAND, UNIVERSAL TOOL FIXTURE
Ref #:

159329
View details
We're here to help
Looking for a specific machine?
Address
401 Supor Blvd.
Harrison, NJ 07029
Phone
Voice: (973) 497-7500
Fax: (973) 497-7501
Email
sales@machineryvalues.com
Address 401 Supor Blvd.
Harrison, NJ 07029
Subscribe to Receive our Most up to Date Machinery Listings
For our latest machines and inventory, sign up to receive our weekly email to be first to bid on a machine.