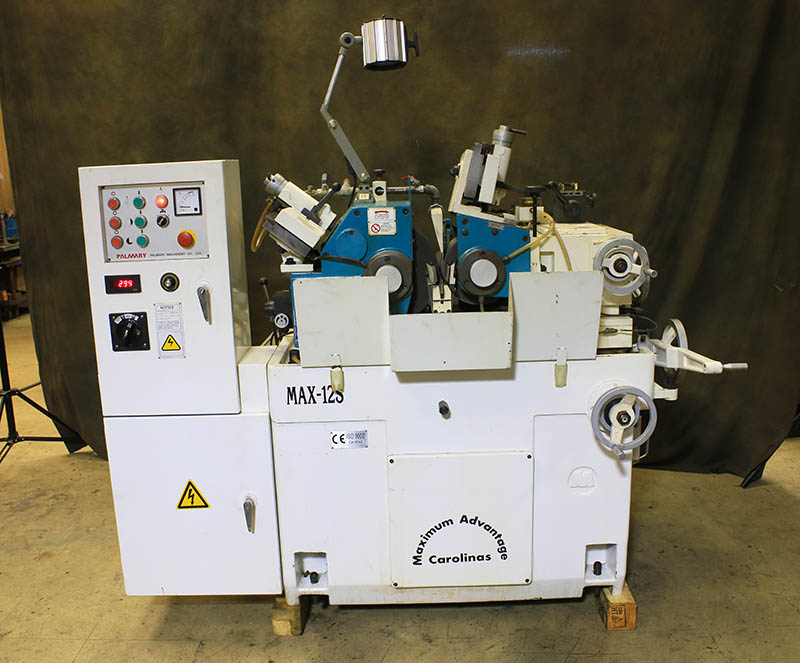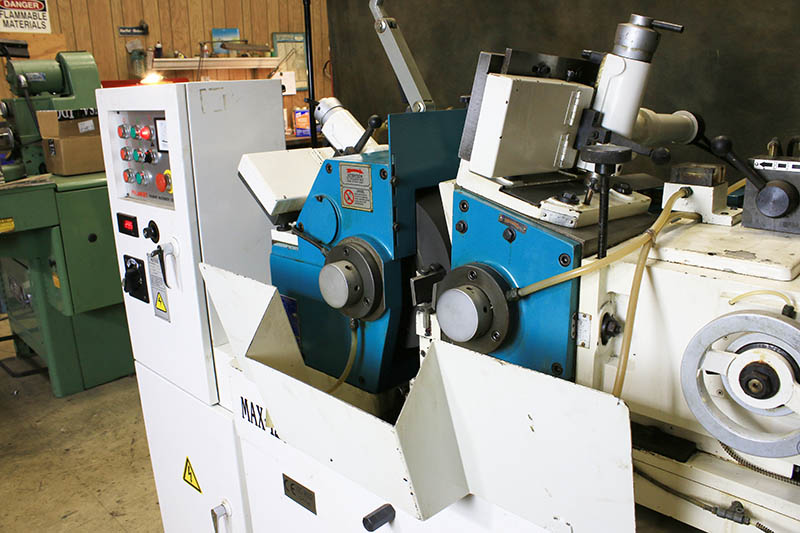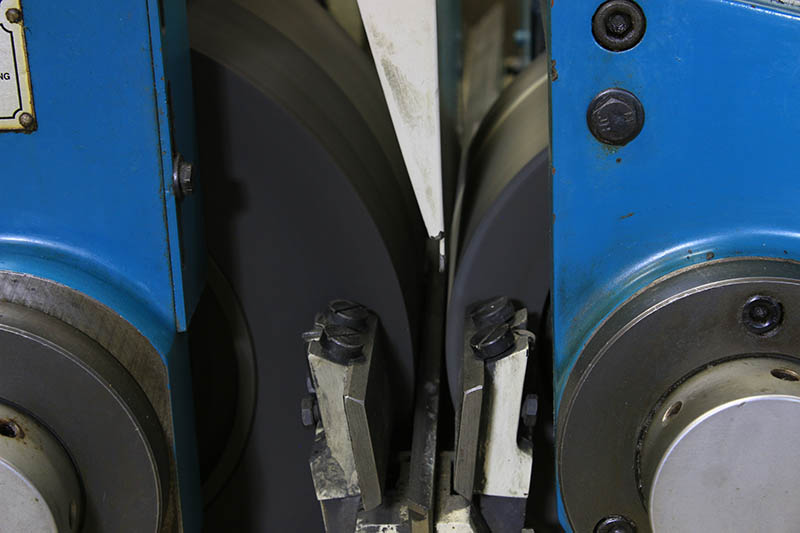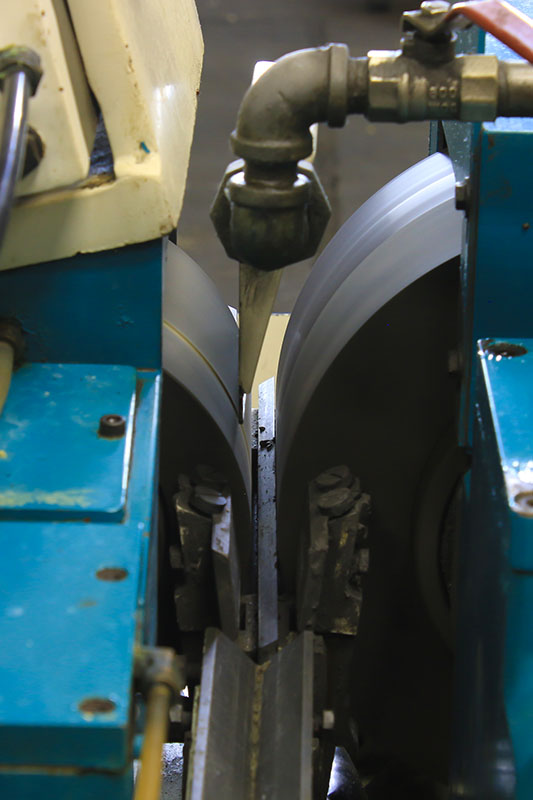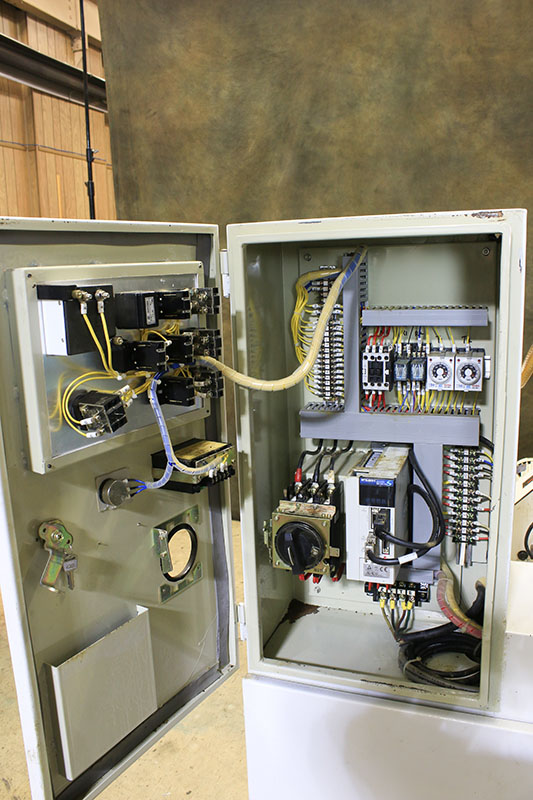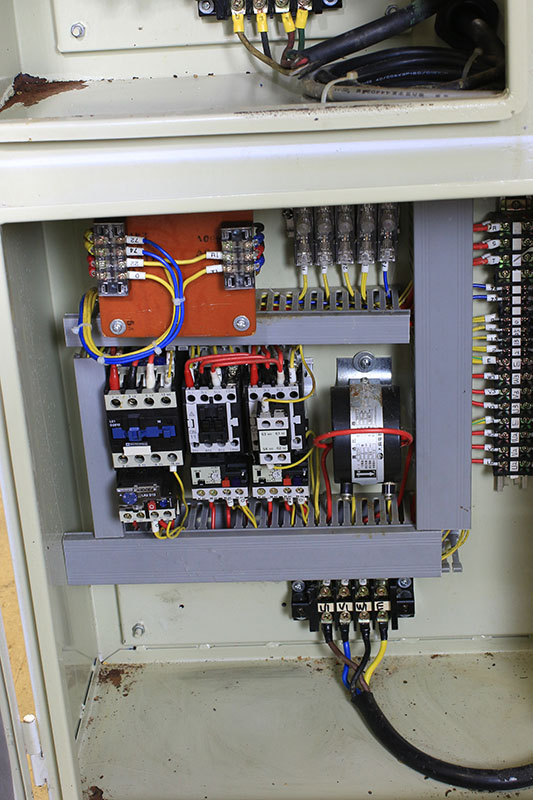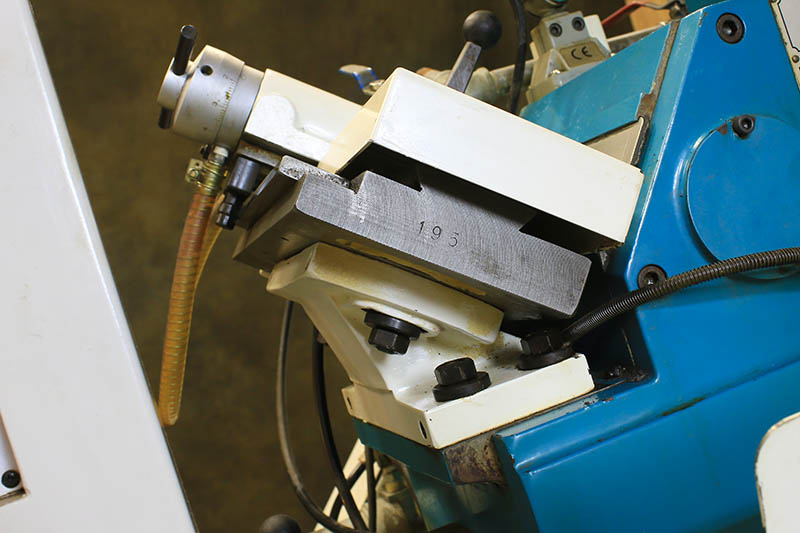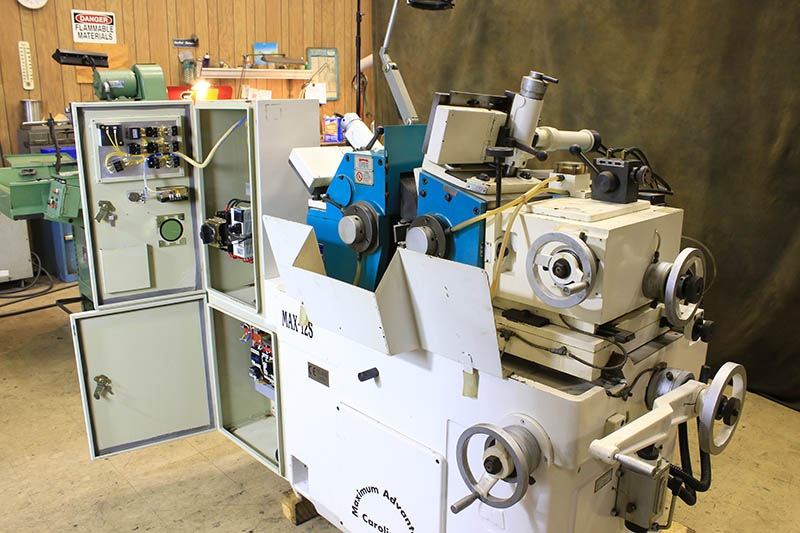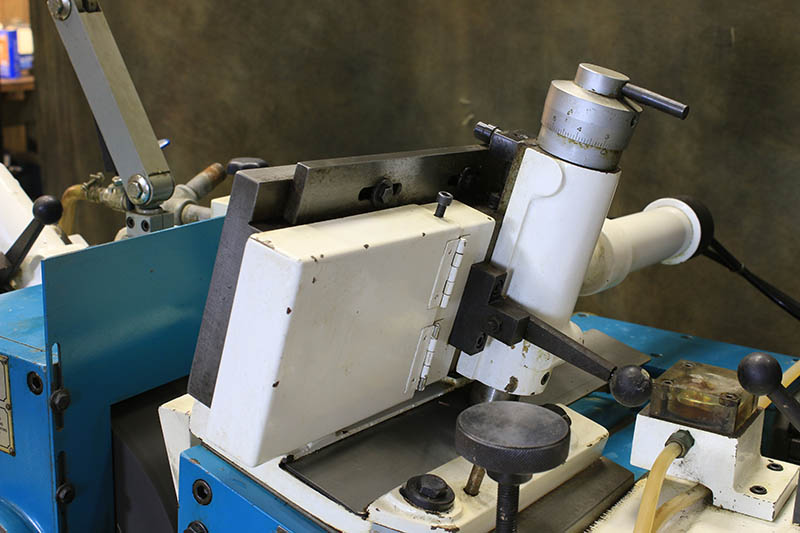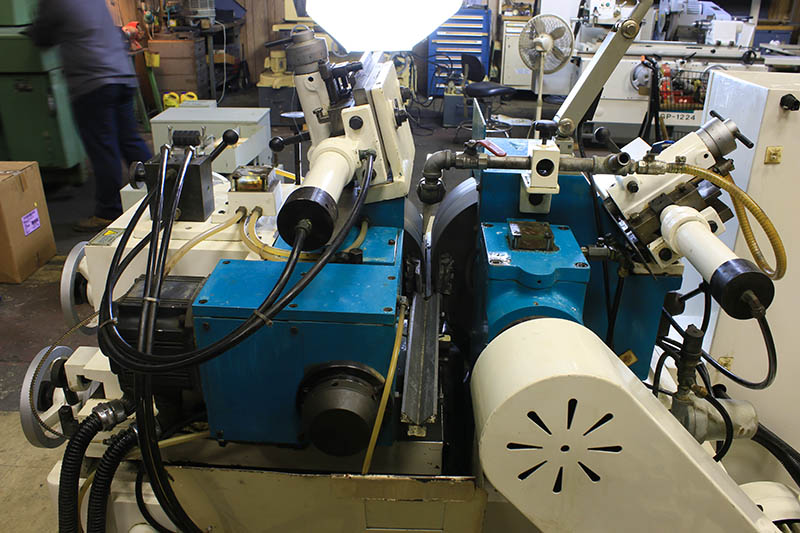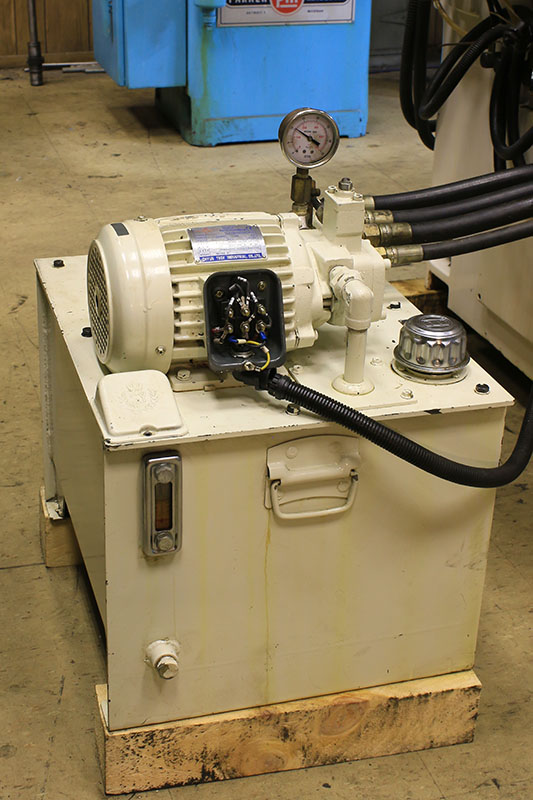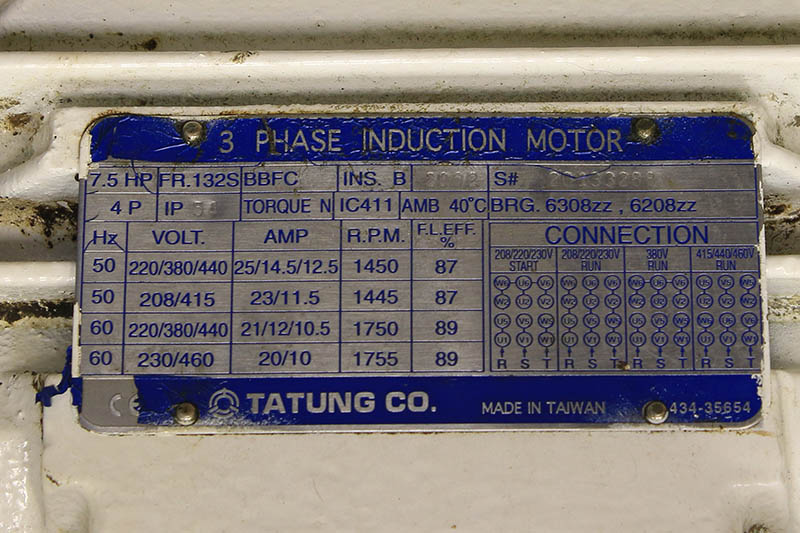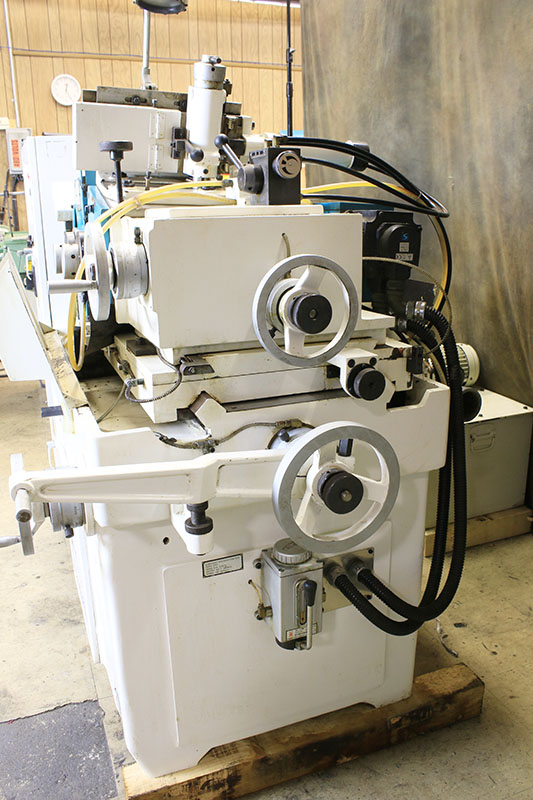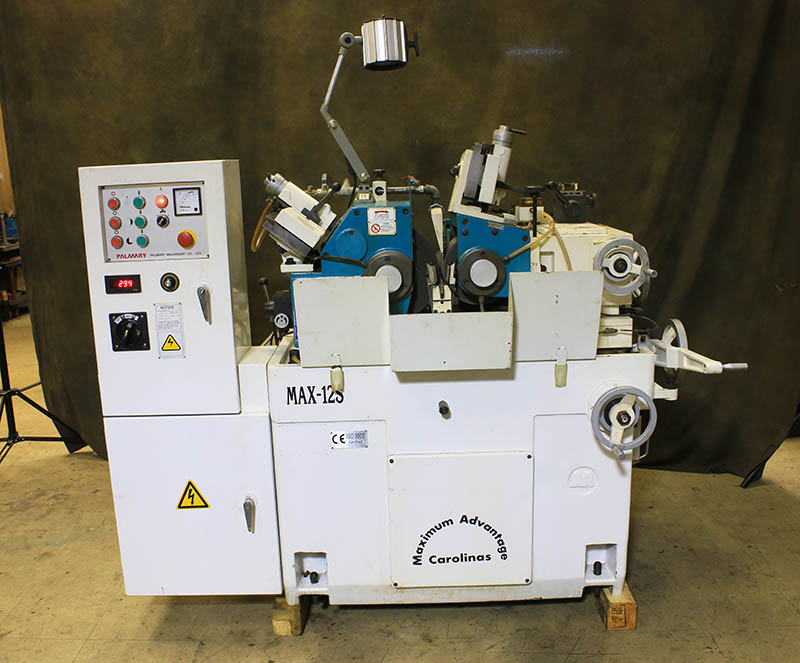 ---
Watch Video:
Palmary MAX-12S WITH HYD. DRESSERS, NEW 2008 CENTERLESS GRINDERS
Price on Request
Make:

Palmary
Model:

MAX-12S WITH HYD. DRESSERS, NEW 2008
Year:

2008
Ref #:

160139
Or call us for a quote at (973) 497-7500 or send us an email at grinders@machineryvalues.com
---
Palmary Model No. 12S "Precision" Centerless Grinder
New: 2008
The machine structure is manufactured from high quality Meeharite cast iron,
heat treated and stress relieved before machining. Sideways are high frequency
hardened and precision ground. Maximum material stability for
deformation-free and outstanding wear resistance.
The grinding wheel spindle and the regulating wheel spindle are precision
machined from Nickel Chromolybedenum alloy steel (SNCM-220).
Also, they are subject to various treatments such as: normalized, tempered
and carburized hardening. Then, the spindles are thru sub-zero
treated – under zero degrees, precision ground and precision machined.
The inside of spindle is tempered to hardness HRC 25°~30°, while surface
hardness reaches over HRC 62. The precision ground spindle is excellent
for heavy-duty machining and features powerful torque, long service life,
deformation-free and maximum wear resistance.
Upper slide swiveling is easy and accurate to adjust for making the machine
suitable for infeeding grinding. Also, it allows grinding for a varied diameter
fo workpieces. The Upper slide with +5°~-5° swiveling allows taper grinding
by using infeed grinding mode. With thrufeed grinding, the Upper slide
provides a surface contact adjustment between the workpiece and grinding wheel.
Swiveling adjustment range is +5°~-3°. Dovetailed slideway on the upper slide
features smooth and accurate feeding and is lubricated by a centralized lubricator.
The bottom slide moves on "?" shaped and double-wedged ways.
The slideways are hardened and precision ground. They feature smooth
movement and properly protected to prevent dust from entering.
Micrometric feed adjustment unit is 0.001 mm to meet high accuracy
requirements for all workpieces.
SPECIFICATION MAX-12S
Standard grinding range (Dia.) .04" - 1.57"
Capacity increases with special arrangement 1.18" - 2.36"
Grinding wheel size (O.D. x width x I.D.) 12" x 6" x 4.75"
Grinding wheel speed 1900 R.P.M.
Grinding wheel motor 7-1/2 HP x 4P
Regulating wheel size (O.D. x width x I.D.) 8" x "6" x 3.5"
Regulating wheel speed 10 ~ 300 R.P.M. (Variable)
Regulating wheel motor 1.5 KW servo motor
Regulating wheel tilt angle +5° ~ -3°
Regulating wheel swivel angle ±5°
Hydraulic pump motor 1 HP
Coolant pump motor 1/8 HP
Machine Dimensions 69" x 41.5" x 55"H
Net weight 3,630 Lbs.
Equipped With:
Pressurized Hydrostatic Spindle & Regulating Wheel Bearings
Hydraulic Wheel Dressers
Infinitely Variable Regulating Wheel Speeds, Servo Controlled Motor, Digital Display for Speed
(Two) Work Rests & Blades, One for Thrufeed Presently on the Machine, the Other for Infeed
Machine Dials are "Inch" Graduations
Independent Upper & Lower Slide Adjustments
Coolant System with Both Paper & Magnetic Separator
3/60/230-460 Volts Motors
Machine is Presently Wired for 230 Volts/3/60/35 Amps
** Exceptional Condition & Appearance - All Original - Just Beautiful **
** Inspect Under Power in our Customer's Shop (Twinsburg, OH) **
---
DISCLAIMER: The information presented in the write ups and the photographic representations of the equipment are believed to be accurate at the time the pages are created. The information presented on the web site should not be used for formal quotation. Price and information presented in the write ups on the web site are subject to change without notice. Machinery Values claims no responsibility for inaccuracies of the information presented on the pages of this website. Please contact one of our sales representatives if you require more information or a current formal quotation.
We're here to help
Looking for a specific machine?
Address
401 Supor Blvd.
Harrison, NJ 07029
Phone
Voice: (973) 497-7500
Fax: (973) 497-7501
Email
sales@machineryvalues.com
Address 401 Supor Blvd.
Harrison, NJ 07029
Subscribe to Receive our Most up to Date Machinery Listings
For our latest machines and inventory, sign up to receive our weekly email to be first to bid on a machine.